General Information
Throughout the year CPWP Women meet up across the city for a variety of events- from Create Nights to Coffee Dates! Our Bible Study is a great way to dive into the word, while also cultivating relationships with other women. For announcements and updates, join us on Facebook (WOMEN FACEBOOK PAGE) and sign up at the bottom of the page to receive our monthly email!
Leadership
CrossPointe Winter Park Women is led by Tracey Clairmont (Studies), and Natalie Dourte + Nicole Hamilton (Events). We are passionate about helping women experience belonging and renewal through the Gospel!
Use the form below to reach out with any questions and/or to be added to the monthly email.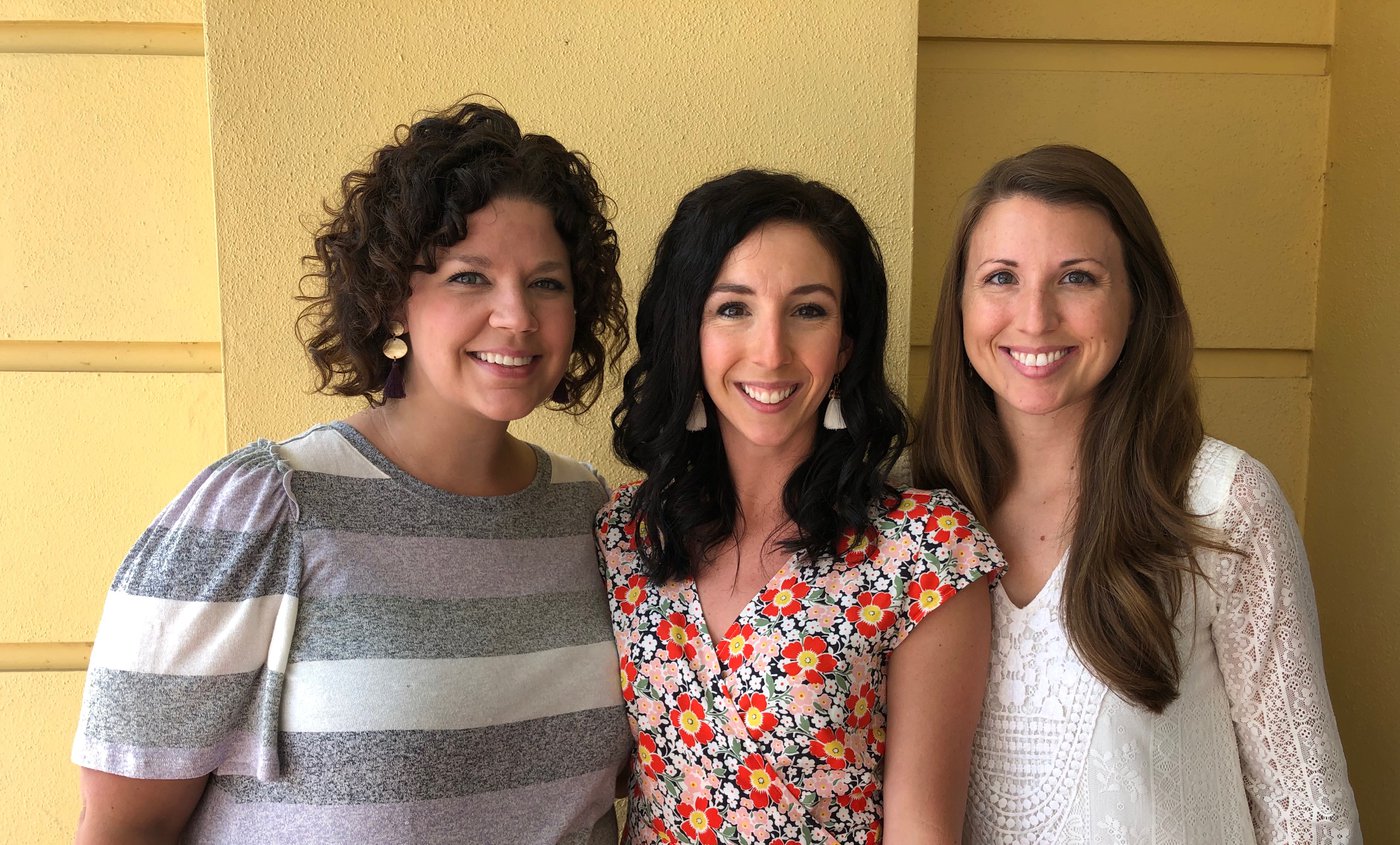 Fall 2019 (Events + Study)
AUGUST:
Fall Gather
When: Friday August 23rd, 6:30pm
Where: The Branch, 1335 Howell Branch Rd, Winter Park, FL 32789
Details: Join us for a night of dinner,fellowship, and connection as we look at what it means to Dwell.
Register at: http://cpwp.life/womens-fall-gather-connect-dinner
SEPTEMBER:
September 9th- Women's Bible Study Begins
When: Monday evenings, 6:30-8:30pm. The study will last for 10 weeks.
Where:John and Barbara King's home; 442 Genius Drive, Winter Park, FL, 32789
Details:Over the course of our 10 weeks we will see a clearer picture of Jesus through the story of Ruth, which is presented as a historic living parable of Christ's love for his church. Jesus is the "truer and better" of every character in the book of Ruth, and everything in the Bible points to him. The author anchors his message in Scripture, guiding readers to better understand the themes in the book of Ruth. Ruth reveals the truth that there are no sinners, no failures, and no victims so far gone that the sovereign hand of the Lord cannot reach, rescue, and even revise the story of their lives.
Cost: $15 (feel free to reach out for scholarship needs or if you are able to offer assistance to others)
Nancy Guthrie Biblical Theology Workshop
When: September 27-28
REGISTRATION CLOSED- SOLD OUT
OCTOBER:
Women's Lunch at Zoe's Kitchen
When: Wednesday Oct. 15th, 11am-1pm
Where: Zoe's Kitchen, 501 N Orlando Ave, Suite 323, Winter Park, FL 32789
Playdate at Azalea Lane Playground
When: Friday, October 17th, 10am
Where: Azalea Lane Playground, 1045 Azalea Ln, Winter Park, FL 32789
NOVEMBER:
Fall Create- Calligraphy Night
When: Friday, November 1st, 6:30
Where: The Branch, 1335 Howell Branch Rd, Winter Park, FL 32789
Details: CrossPointe Women have joined together with Everbee to bring you a Calligraphy night you do not want to miss. Registration details to come.
Dinner Out-Shake Shack
When: Saturday, November 16th, 7pm
Where: Shake Shack; 119 Orlando Ave, Winter Park, FL 32789
DECEMBER:
Christmas Ornament Exchange
When: Sunday, Dec. 8th, 6:30
Where: Home of Kirsten King
Details: Come enjoy a wonderful evening celebrating the Holiday season. This evening will be filled with joy and laughter. Please bring a side dish and one wrapped ornament.
Registration details to come.